Specialists in Hot Forged Ironwork
Skilled, passionate, traditional, specialist, handcrafted, forged
are just a few words we use to describe RM Hillam IronWorks.
Based in a quiet, relaxed village near Wisbech in Cambridgeshire, we specialise in hot forged ironwork, from restoration and conservation projects of historic stately homes and heritage organisations, to the bespoke design and creation of commissioned contemporary artists pieces, we have the skills, expertise and experience to carry out any project.
Harnessing the skills, ethics and workmanship of traditional blacksmiths, blending traditional craft with contemporary design, we have built up an enviable industry reputation.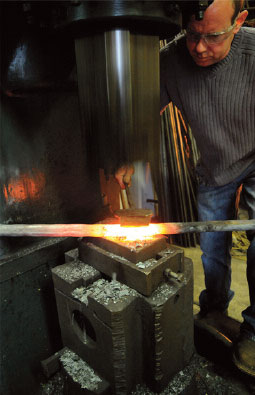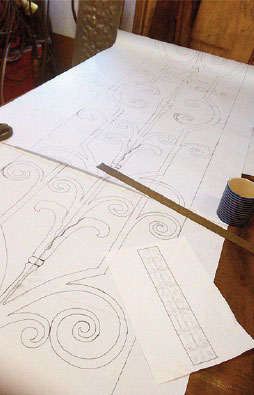 Please check out our social media pages for all the latest news.
If you would like to discuss your project/ideas with Richard, please don't hesitate to get in touch.
We look forward to hearing from you.
Handling your complete project, from the initial briefing and consultation, to drawings and design, production, finishing, delivery and installation and even on-going maintenance, all projects are tailored to your specification.
We are happy to work alongside other metal artists and blacksmiths, working on major architectural commissions, individual artists pieces, gates, railings, balconies and forged metalwork.
We can also create bespoke curtain rails, log baskets, handrails, copper light surrounds, benches and furniture.